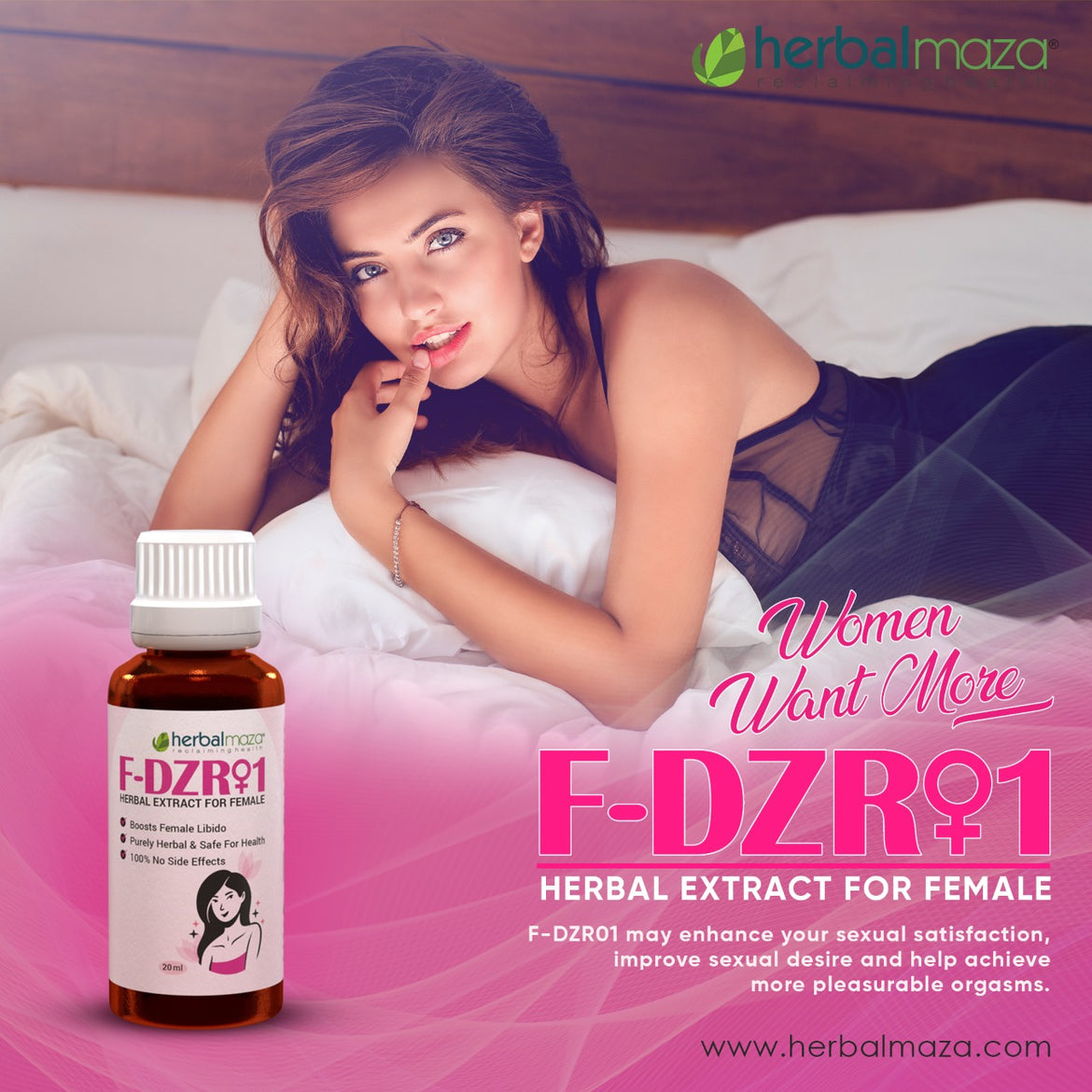 Female Arousal , Boost Female Libido
Female Arousal F-DZR01 and F-DZR02 
Main Purpose: is to boost the female sexual desire, recommended for those women who feel less interest in sex.
Key Benefits of F-DZR01 and F-DZR02
It boost the Women Sexual Desire / Boost libido
Balance hormone level 
Prevent and Cure urinary tract infection ( UTI )
Reduce Stress and Help in Brain Functioning
It helps to Conceive the baby / and boost the fertility rate
Lack of Sexual Desire in women leads to hypoactive hypoactive sexual desire disorder (HSDD).

 

It is commonly Found from the age 18 to 59 and as per the studies one third of the females is suffering

 

HSSD.